OUR SUMMER CLINICS FILLED QUICKLY. DON'T FRET… WE WILL BE POSTING OUR FALL/WINTER/SPRING CLINICS THE END OF AUGUST AND REGISTRATION WILL BE OPEN AT THE TIME. CLINICS WILL RUN THE BEGINNING OF NOVEMBER THROUGH END OF APRIL. STAY TUNED!
BASEBALL AND SOFTBALL SUMMER CAMPS
ages 7­-12yrs /  7th-11th grades

INDOOR HITTING CAMPS ages 7-12yrs: Tue July 19th 1:00 – 3:00 & ages 7-12yrs: Thur July 21st 1:00 – 3:00
INDOOR PITCHING & CATCHING CAMP ages 7-12yrs: Wed July 20th  10:30 – 12:30  & ages 7-12yrs: Tue July 19th 1:00 – 3:00
OUTDOORS ALL-SKILLS  CAMP 10:00-12:30 & PITCHERS/CATCHERS CAMP 1:00-3:00  Wed July 27th ages 7-12yrs
OUTDOORS ALL-SKILLS  CAMP 10:00-12:30 & PITCHERS/CATCHERS CAMP 1:00-3:00  Thur July 28th ages 7-12yrs
AUGUST FALLBALL PREP SWINGFEST 4-WEEK PROGRAM
ages 8-12yrs baseball & softball  Tuesdays Aug 2nd 9th 16th 23rd 6-7PM
COLLEGE MOCK-PROSPECT CLINIC & EVALUATION FOR GRADES 7-11 WILL BE AUGUST 3RD, introducing the new CCC Head Coach Dakota Skinner. $100 each or $150 both, 10-12:30 & 1-2:30 Pitchers/Catchers (bring lunch if attending both sessions). This is an informal but comprehensive instruction & evaluation clinic.

—————————
---


We are also available to come to your location for LEAGUE, TEAM & GROUP CLINICS tailored to your specific interests.
---
Winter Clinics & Development
Nov – April – 2022-2023
TEACH & CORRECT / REINFORCE /
BUILD CONFIDENCE / INCREASE SKILL SETS
Repeat & NEW clinics will be posted in the fall
 
Softball Pitching Clinics with Autumn Stone     
Mastering the Mechanics ages 8-12yrs
 Mechanics, Power & Velocity ages 13yrs+
Want to throw more strikes, be more aggressive and increase velocity?
Each clinic will be limited to 4-6 pitchers to ensure the highest quality instruction.  Emphasis on proper mechanics, learning/ improving basic and advanced pitches, pitch grips, accuracy vs velocity, full- motion throws and arm conditioning.  We will focus on accuracy and hitting locations. Take home drills are expected to be worked on at home in between classes to ensure muscle memory and progression. Players should bring a notebook with them each week as drills may differ for each pitcher.  Each clinic will consist of mechanics and full-motion pitching.

---

Our Baseball & Softball Boot Camp Clinics are specifically designed for the 8-12u player. These affordable clinics run an hour each week for an entire month. You can register for any month(s) you choose (Nov-Apr). You can always add the next month if you choose.
This year we are offering 2 Boot Camps Clinics, designed for different levels, along with a new Advanced Swingfest Clinic:
ROOKIE  DEVELOPMENT  WINTER  BOOT   CAMP
"Breaking Down Your Swing, Fielding & Throwing"
for Baseball & Softball   Geared for ages 8-12yrs
Geared for: Entry Level, Some Experience or no formal instruction
NOTE: if you "squish the bug" or "elbows up like a chicken wing" – this is the camp for you!
Sundays 12:30-1:30  ($30/week)
Clinics start the Beginning of Each Month: Nov, Dec, Jan, Feb, Mar & Apr


---
INTERMEDIATE  WINTER  BOOT   CAMP
"Intermediate/Advanced hitting, power, bat speed, fielding, throwing"
for Baseball & Softball
Geared for: mid-level/advanced players ages 8-12yrs with some experience, travel experience or have had some formal instruction
Sundays   ($30/week-prepay for the month)
Clinics start the Beginning of Each Month:  Nov, Dec, Jan, Feb, Mar, Apr
---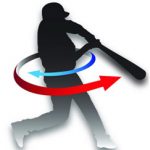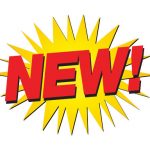 ADVANCED  SWINGFEST  CLINIC (specialized)
for the truly advanced player
for Baseball & Softball
NOTE: Geared for the truly advanced hitters, ages 10-12yrs, who have had formal instruction in Sandlot or taken previous Advanced Camps in the past. This a fast-paced hitting clinic for players who are familiar with our "up to date" terminology & philosophy and/or instructors. We will be utilizing pitching machines and live BP.
Tuesdays 7-8  ($30/week-prepay for that month
Clinics start the Beginning of Each Month:  Dec, Jan, Feb, Mar, Apr
NOTE: if you want to take a "mechanics refresher" camp in November to prepare for this, the Intermediate Boot Camp will be on Sundays.

---

GAMECHANGER MODIFIED/JV PREP PROGRAM Grades 7th – 10th
baseball & softball Be Prepared Before Tryouts in March
w/Video Analysis  only $30/week
Geared for: players trying out for school ball OR playing Babe Ruth, Senior Ball or Town Ball spring/summer
Every Wednesday in Nov, Dec, Jan, Feb
A New Clinic Starts the Beginning of Each Month, can join any month
NOTE: baseball players MUST have a -3 drop BBCOR bat. We can fit for the correct size. We carry many bats in our Retail Shop. This is a heavier bat so Longer is not always Better!                                                           
---
AVAILABLE YEAR-ROUND
"CLINICS TO GO" We will come to your field or practice space!
For your convenience, our professional instructors will come to your field or location and run a camp or clinic specifically designed around your needs. Whether its for a team or a league, we will customize a clinic for you.
We can even set up a Camp FUNdraiser for your league in which a portion of each player's registration, will be donated back to your league. Call 607-973-2226 for more details.

FREE COACHES CLINICS!
Our instructors offer free coaching clinics to any league. We can help with showing up-to-date mechanics and training drills to build the proper foundation. We can even help with setting up efficient &  productive practices.
FREE SPACE FOR YOUR ORGANIZATION TO HOLD REGISTRATIONS!
The Sandlot offers FREE space for your organization to hold your registrations/signups right at our facility. Or if you just need a place to have a team meeting! We offer numerous incentives. Click here for flyer with complete details
BUILD YOUR OWN CLINIC
If you have a small group or team looking for specific training, contact us to customize a clinic and price for your group or just bring your team and work on your own.
PRIVATE, SEMI-PRIVATE, SMALL GROUPS & TEAMS AVAILABLE ANYTIME
for Baseball, Softball, Speed/Agility/Conditioning
All instructors are available for private, semi-private and group instruction. Call for times & dates. Please see instructor bios.
We hold day camps and weekly clinics for baseball & softball: pitching, catchers, fielding & throwing and hitting Nov – April!  For more than 12 years, we've said " Practice Makes Permanent!"
If your league is interested in having our instructors hold a camp at your fields, just call 607-973-2226 or 607-346-0113.
Please join our mailing list to be notified of future camps and clinics.